Two of the graduating BA coaching students attending the Hungarian University of Sports Science, namely Bence Svasznek and Milán Horváth, received end-of-season awards by the Hungarian Ice Hockey Federation (MJSZ) at the delegate meeting held recently.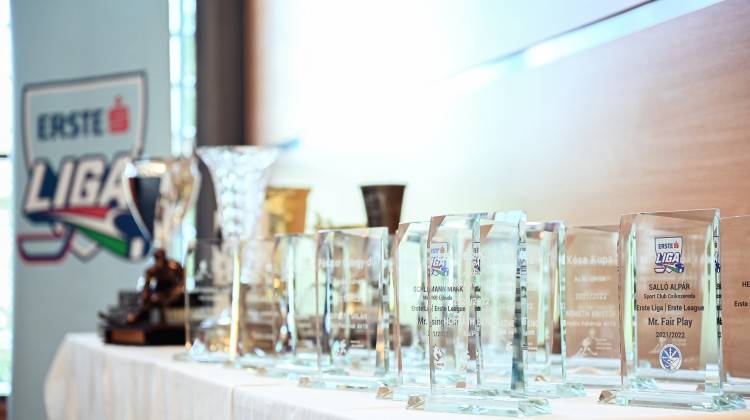 The Miklós Séra Award for the best coach of the year in the youth team was given to the U18 national team coach of Bence Svasznek and his staff. As known, the team won the Division 1B Ice Hockey U18 World Championships undefeated held in Asiago with great performance and was promoted to Division 1A.
Milán Horváth, who plays for the 13-time Hungarian Champion Hydro Fehérvár AV19, was the best among fullbacks deserving the award named after György Pásztor. The 21-year-old talent has become a starter in the national team, having made an appearance in each game at the Division 1A Ice Hockey World Championships held in Ljubljana in May. The Hungarian team was finally promoted to Group A where it will face the best teams of the world in 2023.