In cooperation with the International Olympic Committee, Olympic Solidarity.
The International Coaching Course (ICC) is a 3 month non-degree full-time course in English organized by the International Relations Center. It offers training over 20 sports out of the 28 Olympic sports, and receives students from every country in the world.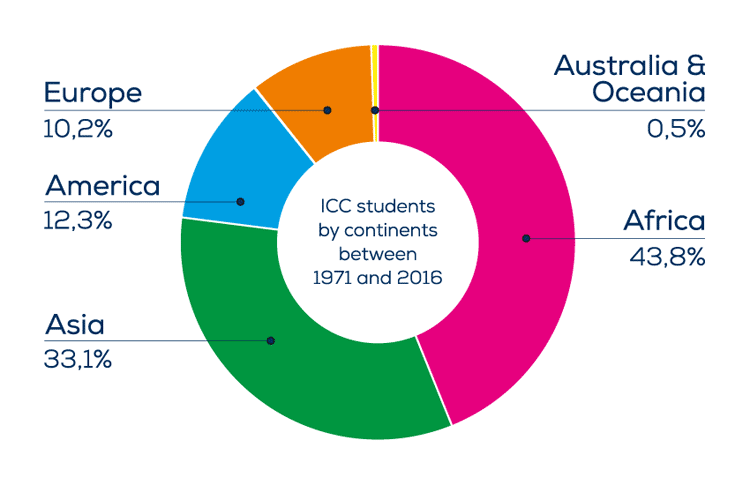 The programme includes 120 theoretical and 180 practical teaching hours. In a chosen field of sports students receive intensive education in Anatomy, Physiology, Sport Psychology, Sport Pedagogy, Sport Sociology, Sport Management, Sport Administration, Sport and Research and Sport Practice. The Fall Course begins in mid-September, the Spring Course in mid-March.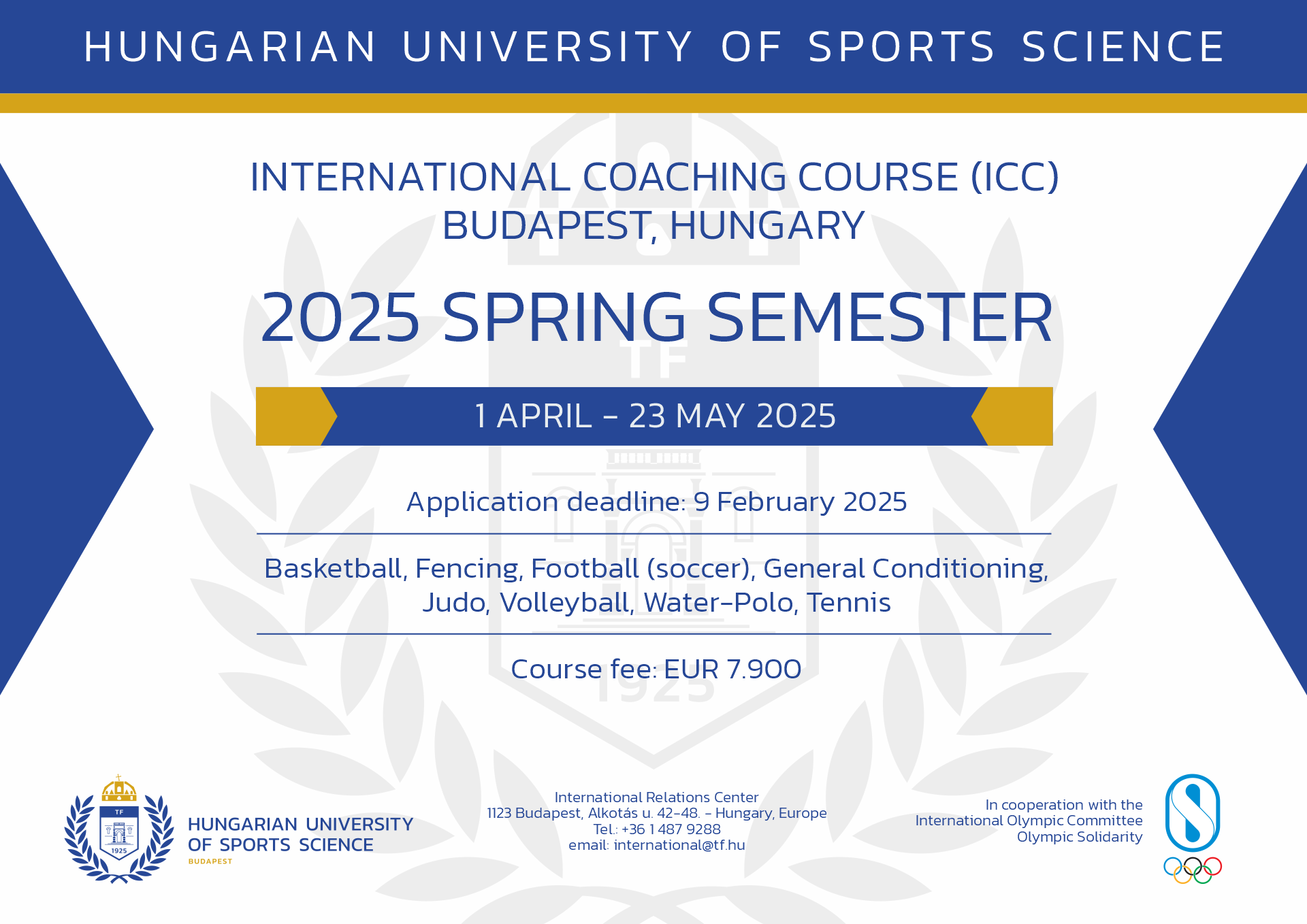 PDF format for printing purpose >>>
NOCs interested in benefitting from an Olympic scholarship to cover the course fee should submit an application directly to Olympic Solidarity through the Relay Online platform and through the Programme of Olympic scholarships for coaches.