From 14 to 17 November, 2022, a four-day workshop and roundtable discussion in English was held at the Hungarian University of Sports Science (HUSS) by Paul Edmunds, Professor at the University of New Mexico (UNM), Director of the Centre for English Language and American Culture at UNM.
During the course, topics such as developing international competences, best practices in global education, curriculum development for successful international programmes and teaching content courses in English with Content and Language Integrated Learning (CLIL) were covered.
Paul Edmunds was interviewed by HUSS, which you can read below.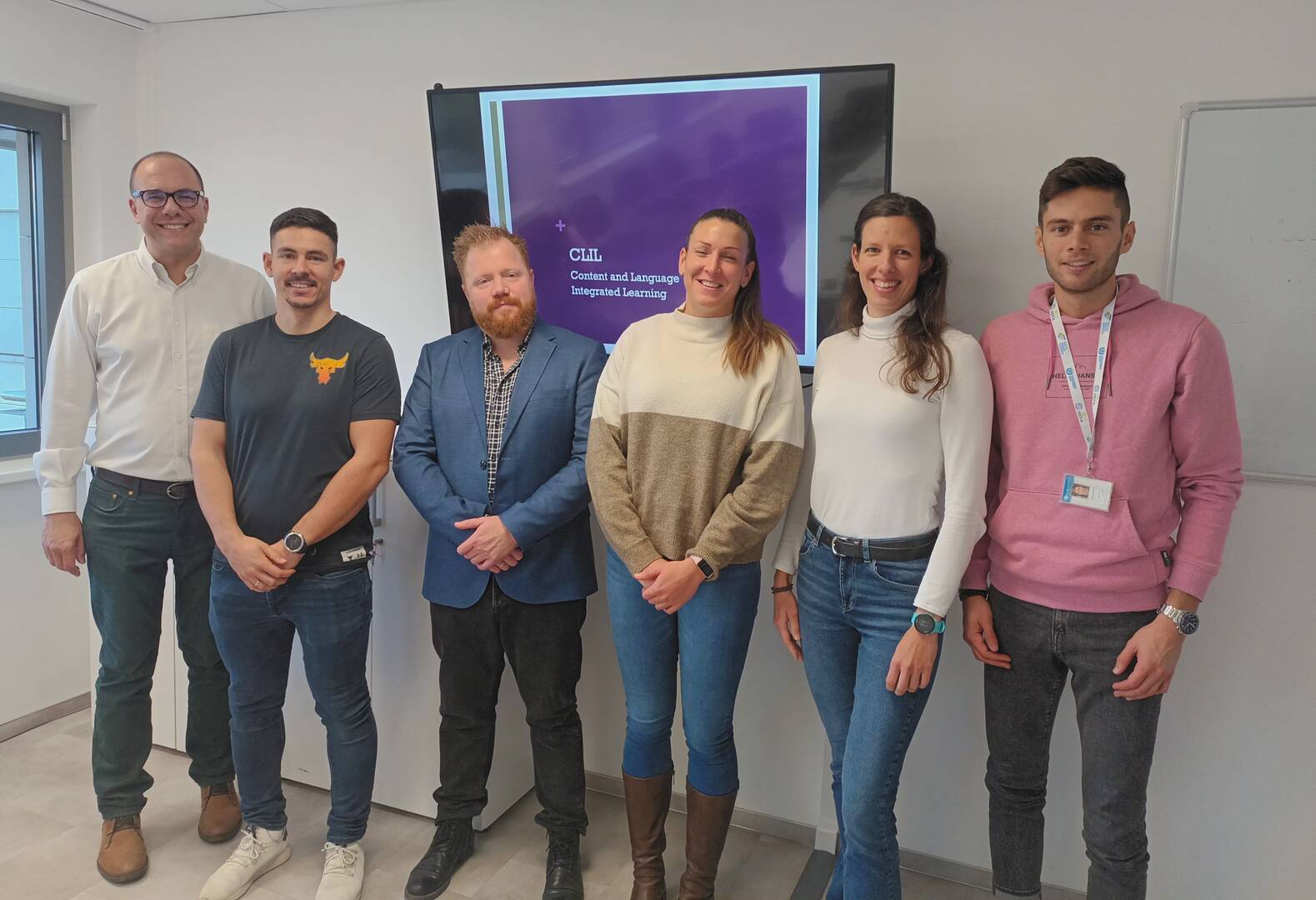 What was your impression of the university and the three-day training you held?
The Hungarian University of Sports Science is a beautiful university, and the faculty and professional administrative staff make it a truly wonderful place to visit. This was my third visit to HUSS and I am grateful for the invitation to meet with colleagues in the international office led by Dr Judit Kádár as well as many university leaders and faculty. This year's professional development workshop series was a great success with a format of presentation and roundtables pertaining to best practices in international education and language teaching methods.
Are you satisfied with the work and the trainees?
Yes, absolutely. The week had an excellent start with a pizza lunch with participants from the University of New Mexico professional development groups who shared the positive outcomes they experienced as well as recommendations for future programs. The following three days consisted of professional development workshops which were well attended by excellent professionals in the field. I very much enjoyed leading the training sessions and learned a lot from the participants as well.
Do you think the training has reached its goal and it what ways?
The training sessions attracted professionals from different areas of the university which was particularly beneficial for sharing information with a broad range of constituents. This format allows for a multiplier effect in which participants share the information with other colleagues in their area after the trainings. I feel the trainings were effective as I was able to share my professional experience and recommendations with the participants and, in turn, the participants shared their views on the topics as well. Another positive effect of the trainings was that many of the participants did not know each other before the training. Thus, they were able to meet more colleagues from around the campus, share their knowledge and educational strategies, and extend their professional network for future collaborations.
What are the possibilities of a future long-term cooperation with our university?
Our universities have been working with each other since 2017 when Dr Judit Kádár visited the University of New Mexico with Rector Dr Tamás Sterbenz. While on the UNM campus, we brainstormed initiatives with UNM's Executive Director of Global Education Dr Nicole Tami such as my trainings at the HUSS campus as well as HUSS faculty trainings on the UNM campus regarding English language for teaching and sports science topics in conjunction with UNM sports faculty which we began in 2019. These initiatives are now leading to student exchanges as well. Thanks to the support of the leaders in our respective Global Education offices, we have a strong basis for continued cooperation. We look forward to receiving our next group of HUSS faculty to the UNM campus in 2023.