On Wednesday 5 October 2022, the dissemination event for the ENGSO training participants was held, where the HUSS delegates shared their experiences on the Tokyo-based workshop, and presented what they had learnt.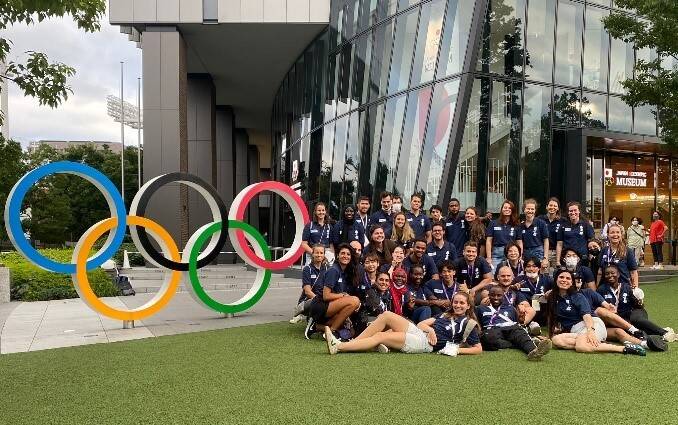 The Erasmus+ funded "Sport for Sustainable Development" youth capacity building project offered a training course in Tokyo, Japan between 8 and 14 September 2022 with extended stay for job-shadowing activity for two group members. The event was co-organized by the project leader ENGSO Youth and its Japanese partner, the Kokushikan University. Over 40 participants from Africa, Asia and Europe gathered to exchange knowledge on the sustainability aspects of mega sport events and to study the legacy of the Tokyo 2020 Olympics.
Two members of the group, Borbála Zala and Márton Dvorák, spent another two and a half weeks in Japan, during which they prepared their own study together with Senegalese, French and Japanese partners as a continuation of the workshop.
The dissemination event proved to be successful, participants showed great interest in sustainability in sports.